A Validated 5.9 GHz Non-Line-Of-Sight Path-Loss and Fading Model
for Inter-Vehicle Communication
---
This site complements the VirtualSource11p model development publication(s).
The work has been published at the ITST2011 conference, Saint-Petersburg, August 2011 - Won best paper award.
An extended version was published in EURASIP Journal on Wireless Communications and Networking, Vol.1 2011.


Previous
Paper
ITST Paper
Additions
Complete Test
Evaluation
VirtualSource11p
Model
Model
Comparison
Infos about the measurement paper (test setup, NLOS reception ability and influence factors)
Discussion on three aspects that have not been covered in full detail in the ITST paper.
The complete evaluation. Plots on various aspects and multiple aggregation levels.
An interactive plot showing the path-loss curve under different input values.
Plots comparing the existing NLOS path-loss models to the new one and the measurements.
---
All results originate from an 5.9 GHz IEEE 802.11p NLOS reception test at 8 intersections in Munich, performed in Oct/Nov 2010. We tested 2-3 sender distances per side street (30 and 60 meter, sometimes also 100m), plus 1 position in the center. We performed 2 test runs for each transmitter position on the crossing street (one in each direction).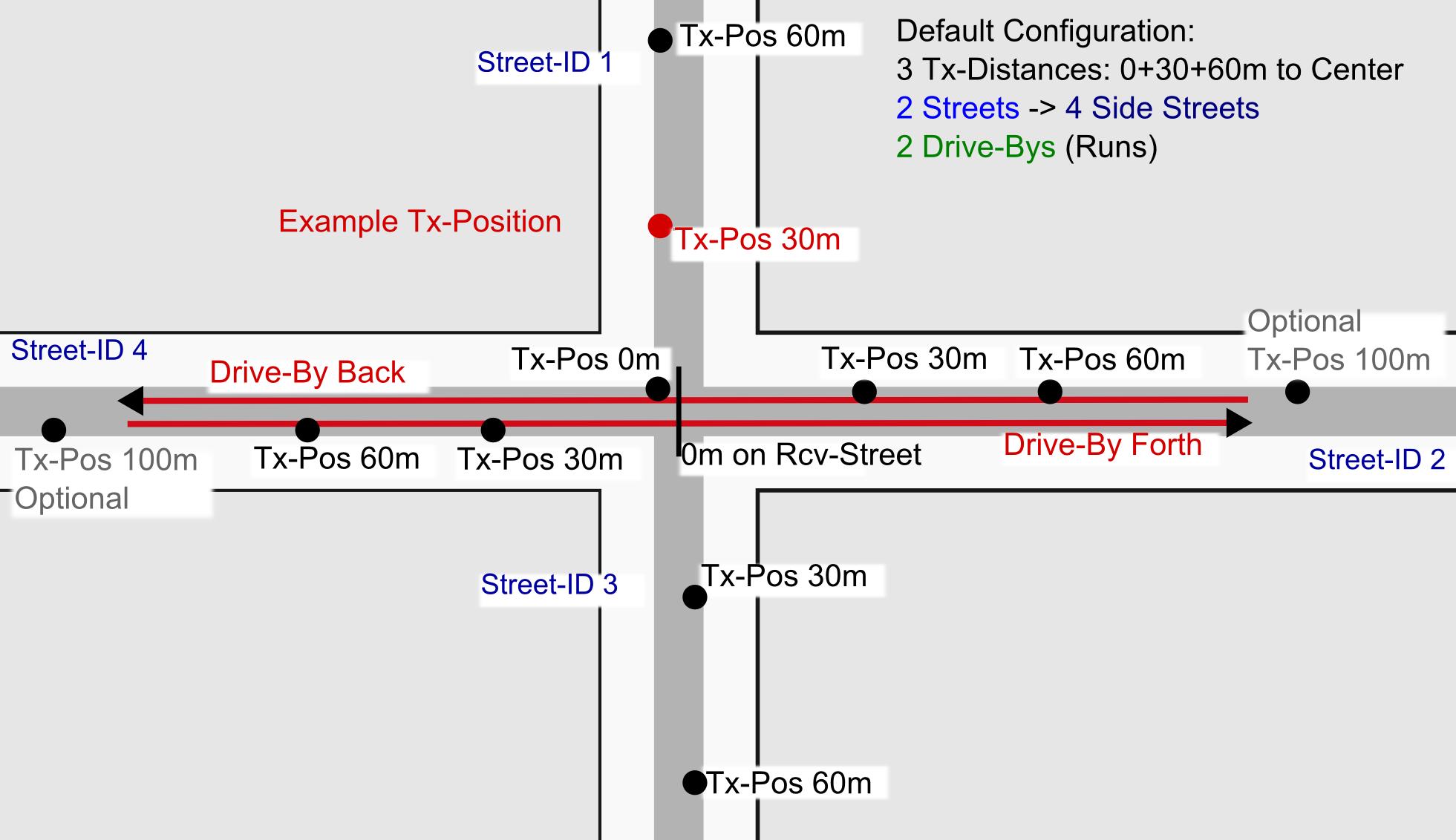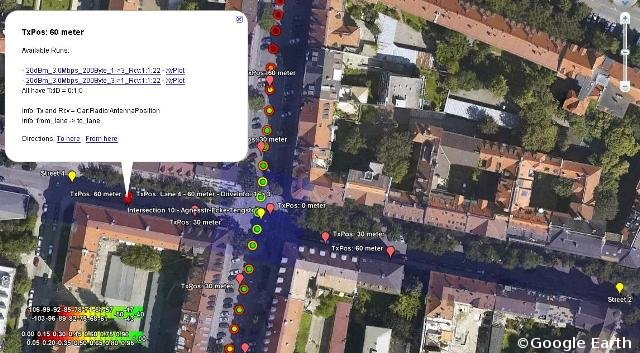 Left: Measurement setup (explained in paper) | Right: Visualization of a test run with color-coded results (see
Previous Paper
)
---
Previous papers, this one builds upon:
---
This research was executed by
Thomas Mangel
at BMW Group Research and Technology, in 2010/2011. Thanks for hosting goes to the Decentralized Systems and Network Services Research Group at the Karlsruhe Institute of Technology.